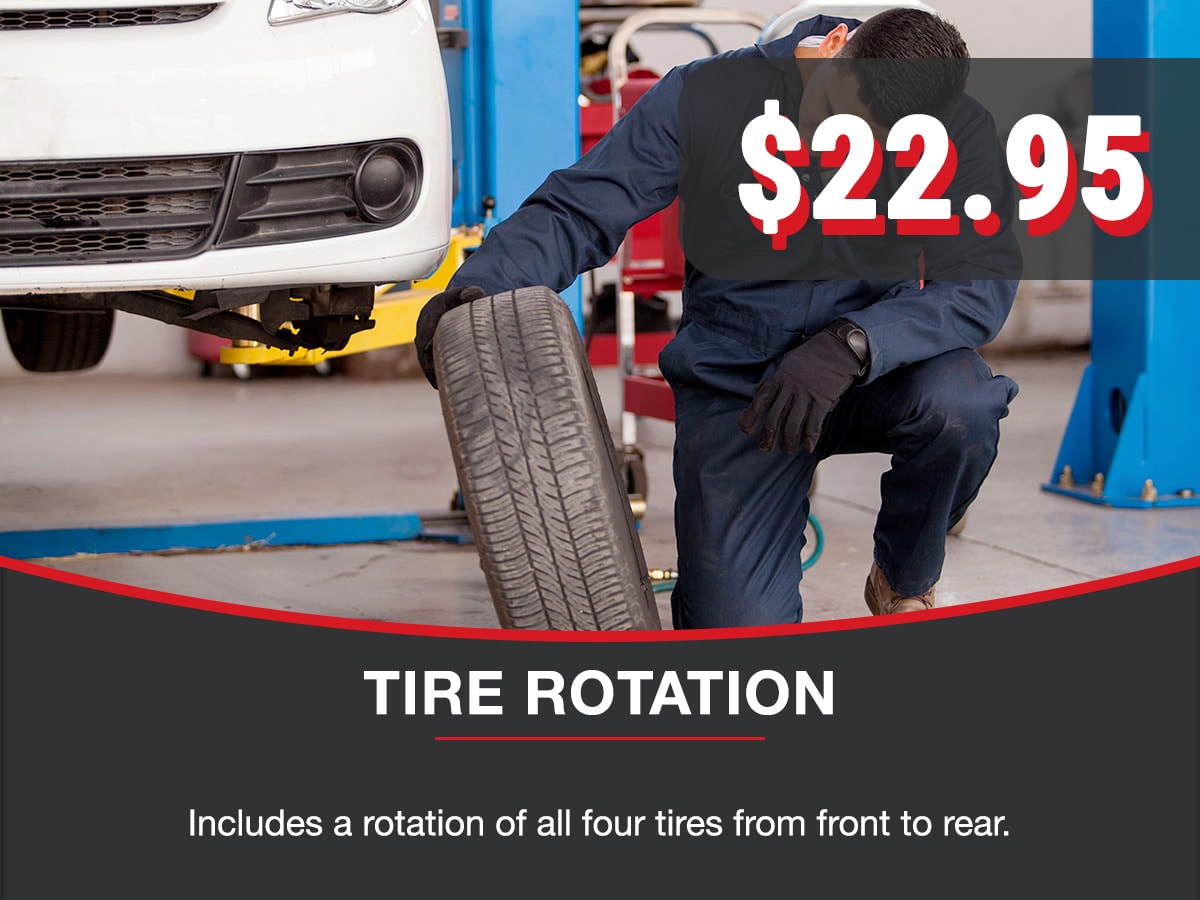 Basics of Tire Rotation
A tire rotation involves moving them to a new location on your vehicle. Sometimes it can become confusing when to rotate your tires, but generally, it's recommended that you do about every 5,000 miles. Many of the customers at Route 228 Auto Mall will choose to include this as part of their oil change service. During this time, our mechanics can also inspect your tires for tread depth, the pressure, or any other signs of damage. If necessary, we may also recommend a rebalancing if you notice a vibration during highway driving.
Tire Rotation Is Essential
Tire rotation should be included as part of your overall maintenance plan for your vehicle. Doing so will ensure that the wear of the tires is spread evenly. If you don't rotate the tires regularly, they won't last as long because they will wear quicker. In front-wheel drive vehicles, it is more common for the front two wheels to wear faster than the rear ones. They are more responsible for acceleration and braking forces. Again, this is why it's critical to rotate every 5,000 miles. Routine tire rotation will keep the tread depth consistent across all four tires. The result will be a better driving experience with turning and braking.
Tire Rotation Patterns
You may not even realize, but the pattern that is used to rotate your tires is essential. There are front-to-front patterns as well as rear-to-rear patterns that are used depending on front, rear, or all-wheel drive. Not sure what you should use? You don't have to worry! Our knowledgeable professionals are here to make sure your tires get the most extended lifespan possible. When you visit our location near Mars, PA, we take all the guesswork out for you.