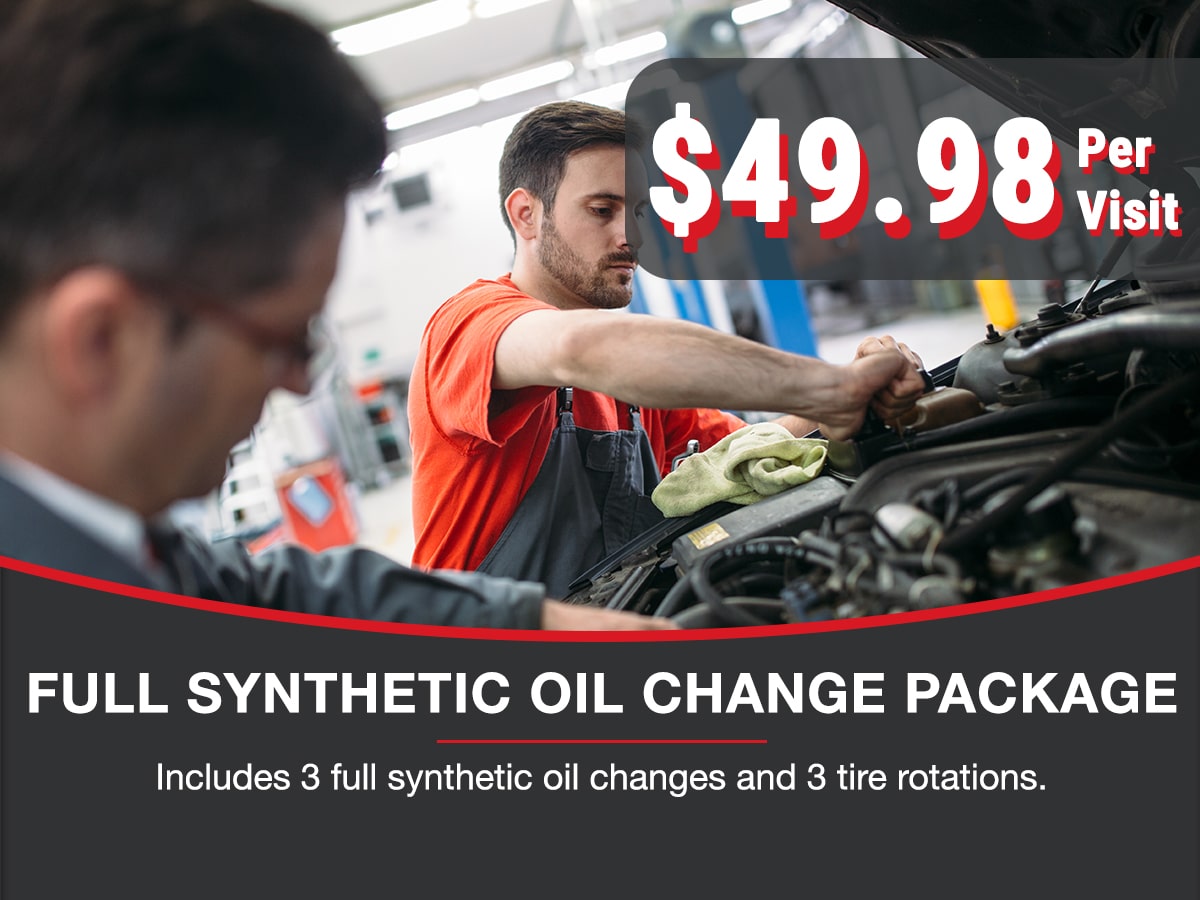 Synthetic Oil, What Is It?
Synthetic oil is an oil that uses high-quality base oils when compared to conventional oil. This means that is first and foremost, better for your car, helps protect against sludge and buildup, protects your engine better against high and changing temperatures and helps in controlling the breakdown of the oil.
When to Change Your Synthetic Oil
Because synthetic oil is better and made from higher quality chemicals, it will last longer than conventional oil. Synthetic oil can typically get you to about 6,000 to 7,000 miles before needing it to be changed.
Signs Your Oil Needs To Be Changed:
Oil light is on
Rattling coming from near the engine
And oil leak from underneath your car
Poor fuel economy
Your oil life often changes based on personal driving habits and the places you drive it in. the harder you run your engine means that you may not make the 6,000-mile mark and you may be in to our service department sooner rather than later.