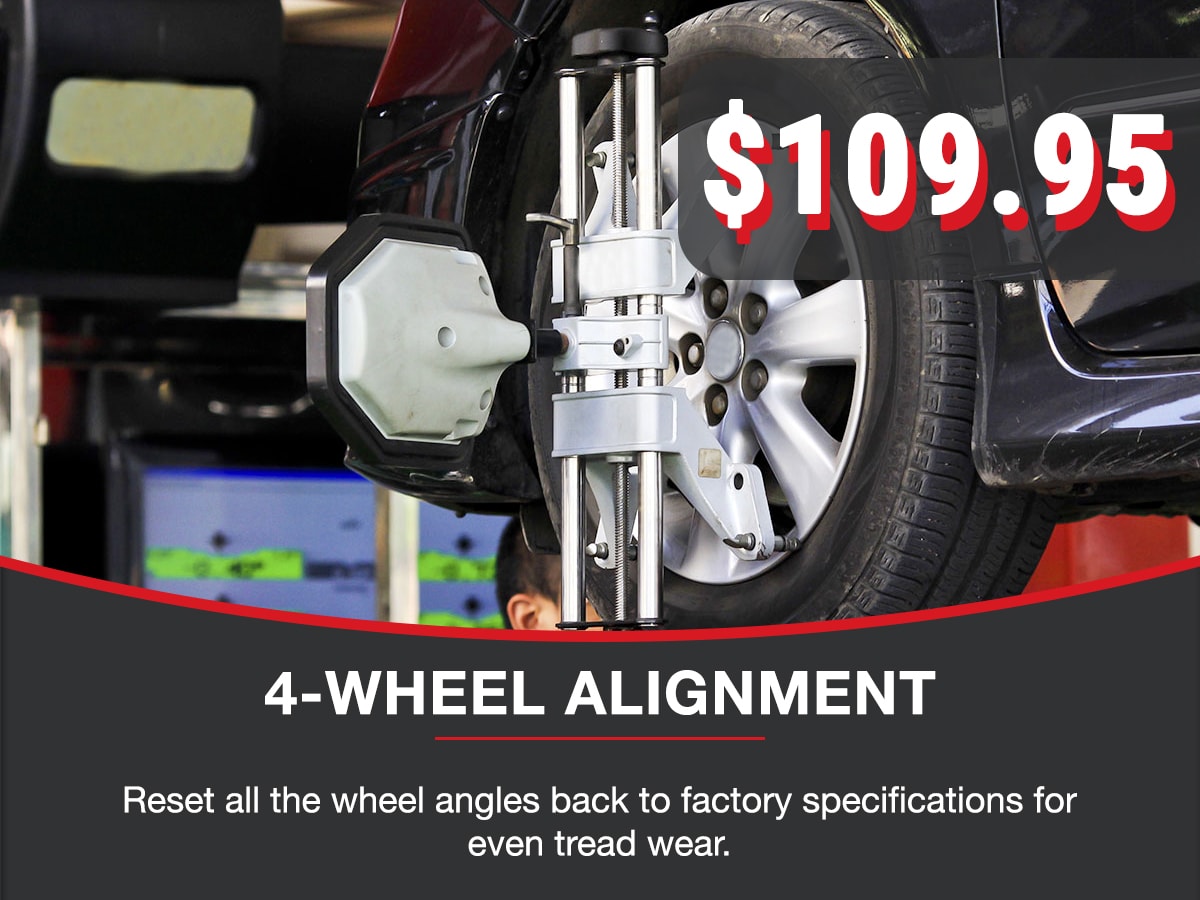 Basics of Wheel Alignment
Wheel alignments generally focus on four main adjustments: caster, camber, toe-in, and, in some cases, thrust. All four adjustments help maintain wheel stability as you drive.
Caster: Caster is the forward or backward angle of the wheel in relation to your vehicle's steering axis. Proper caster helps your vehicle maintain a straight line as you drive down the road without drifting from side to side.
Camber: Camber is the inward or outward vertical tilt of your wheels to help with stability, especially when you turn sharply.
Toe-in: Toe-in refers to the "point" of the wheels much in the way that your own toes may point a little bit in or out as you stand. Toe-in helps your wheels return to a stable, straight path after a turn.
Thrust: Thrust is the alignment of the front wheels to your rear wheels so that all four wheels are parallel. Poor thrust is also known as "dog tracking" and contributes to vehicle drift.
Signs of Poor Alignment
Most people notice that their car is in need of an alignment when they feel their vehicle pull or wander to the side while they are driving on a straight, flat road. Another symptom of a poor alignment is uneven tire tread wear. The steering may also feel different with a stronger over or under-steer than usual. Failing to schedule an alignment may not only result in damage to your tires but also makes handling unsafe.