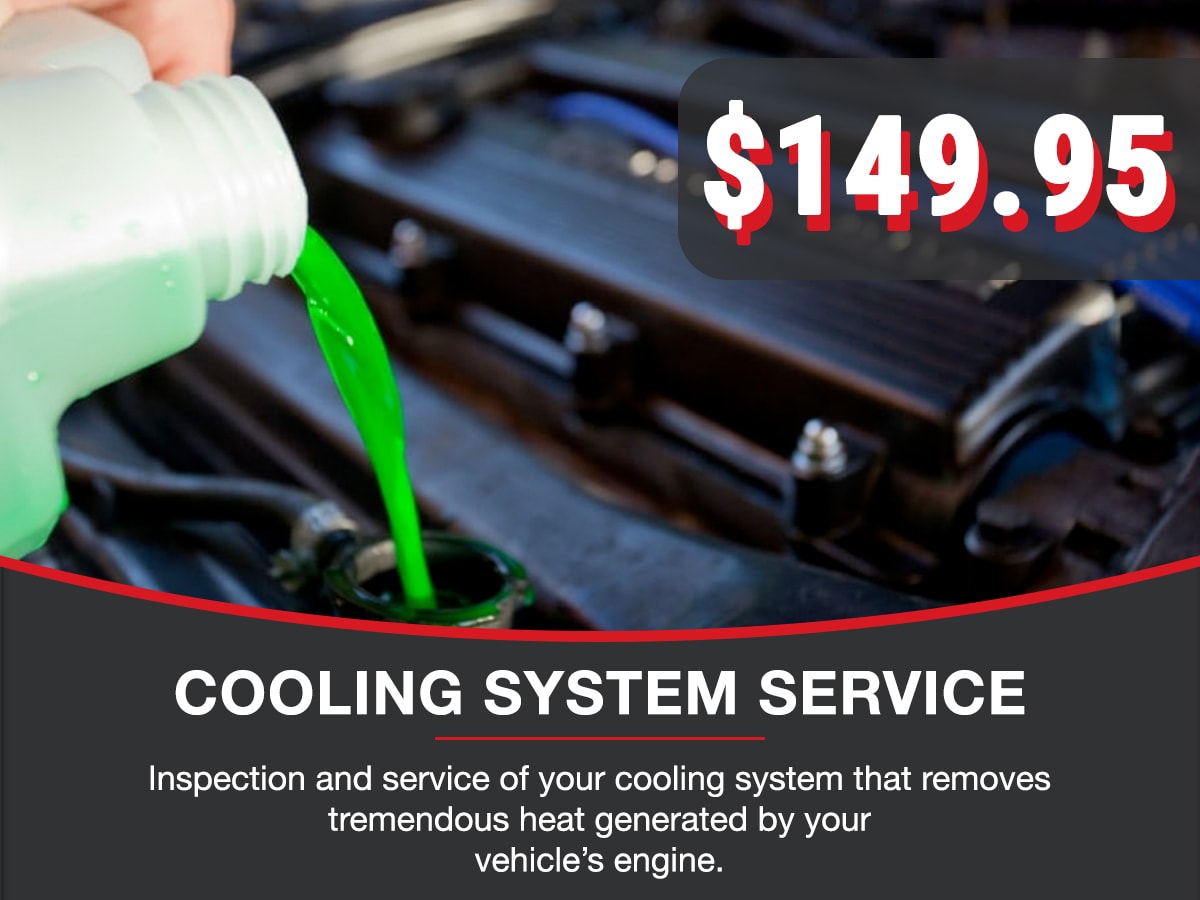 Explanation of Coolant Fluid
The coolant is located in the radiator and cooling system. It flows over the engine to help keep it from overheating and to reduce the overall temperature of the engine during the internal combustion process. Without coolant, your engine is likely to overheat, and even catch on fire in some extreme instances. In most cases, your engine will stall or overheat before it catches on fire, but this can still cause a great deal of damage to the engine. Making sure you have coolant is a great way to prevent this. Coolant also helps to let the air conditioner work and to make sure that other processes are functioning properly.
Why is a Coolant Fluid Exchange Important?
Similar to any service, a few factors could cause the coolant fluid to need to be changed. The first reason could be age. As you drive your car, the coolant fluid is cycled through so it can get dirty and change in volume and/or overall consistency over time, which is dangerous for your engine. Your coolant needs to be a specific consistency and volume for your car to function properly. You should change your coolant at the regular service intervals and if you suspect that your fluid might be contaminated in any way or that you might not have the proper volume of coolant. If you notice that your car is overheating often, that you are having issues with the internal temperature of your engine, you suspect your coolant is contaminated/dirty, or you notice that there is a leak or a suspected leak, then you should change your fluid to find out if there is a problem or if there is another service that you may need.