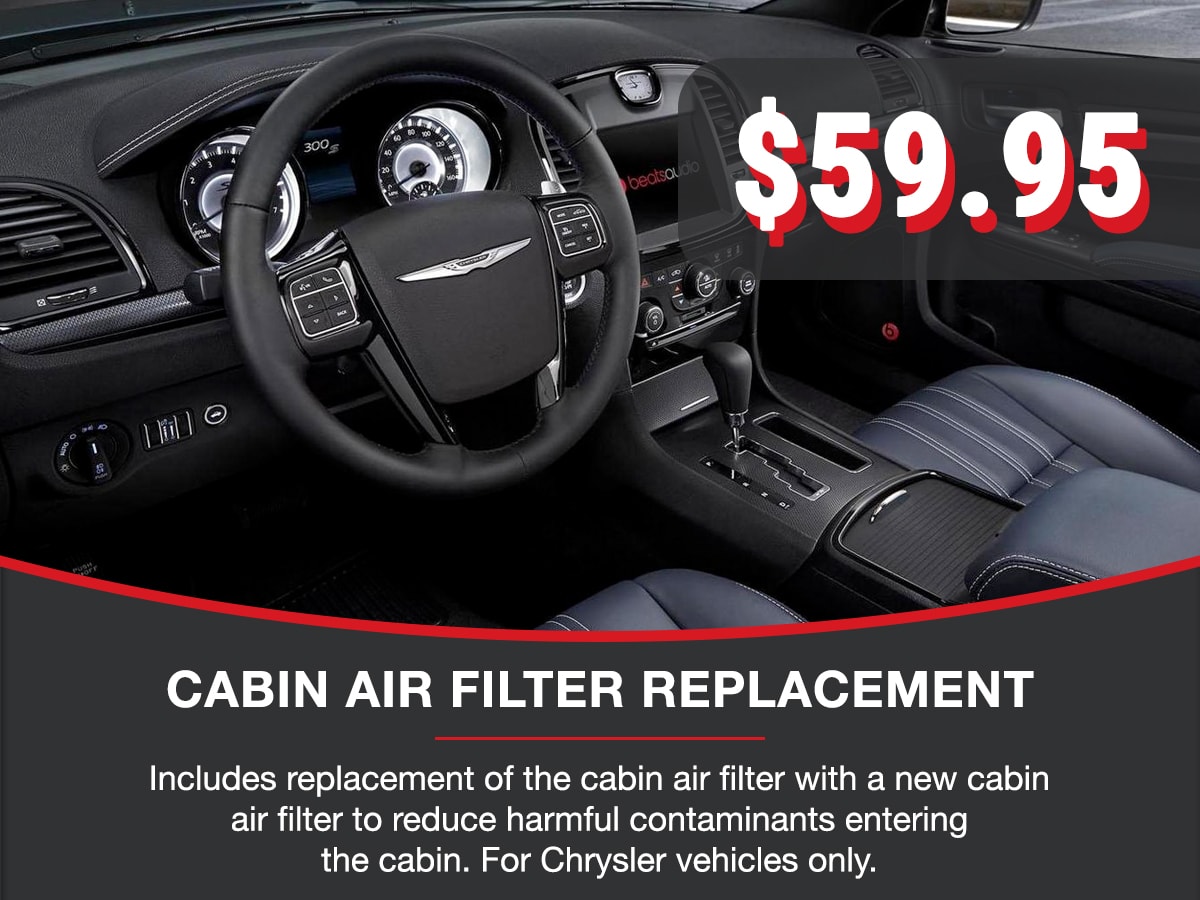 Filter Replacement Services
The cabin air filter of your vehicle is durable and can collect a lot of dust and debris. However, it does normally need to be changed and switched at least once or twice per year. You can also notice that the filter needs to be replaced if it appears dirty and full of debris when it is inspected. The cabin air filter replacement service is somewhat simple and only requires the removal of the existing filter and then replacement of a new one.
When to Replace Your Cabin Filter
If you are in need of a cabin air filter replacement service, it is important that you schedule service as soon as you can. When you are able to replace the filter on time, it can help to ensure that it will continue to clean the air that is produced by your HVAC system. This can make your cabin a safer place to sit and make your driving experience more enjoyable as the air will be clean and smell better. 
If you do not have this service done on time, it could put a lot of strain on your vehicle. Without a clean filter, your HVAC system will not be able to work as efficiently to produce cool and clean air. This could then lead to your air conditioner not working at all or you may even see your fuel efficiency decline. Further, a cabin air filter can develop and grow mold if it is not replaced on time. This could cause even more vehicle damage going forward.